Regular price
$19.99 USD
Sale price
$9.99 USD
Unit price
per
Sale
Sold out
 Description:
The Floating Sub Zero Kings Thermometer has a wide TX temperature range (-14 to 140°F) and RX temperature range (32 to 140°F) to conveniently measure pool temperature.
Crafted with a colorful floating animal character topper and an easy-to-read Fahrenheit /Celsius scale, this thermometer is perfect for paddling pools, swimming pools, spa's and large aquariums.
With its approximate length of 8.5 inches, it's sure to keep all pools and spa's at the perfect temperature.
Share
View full details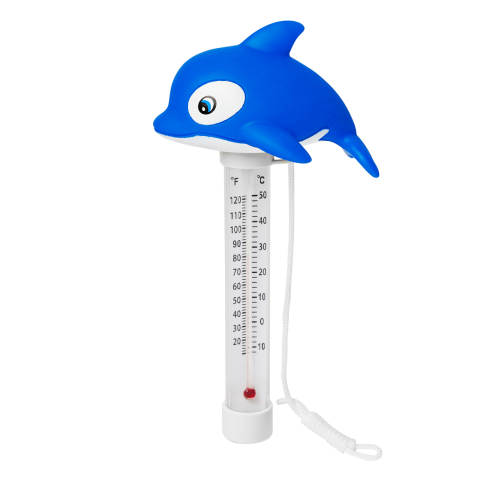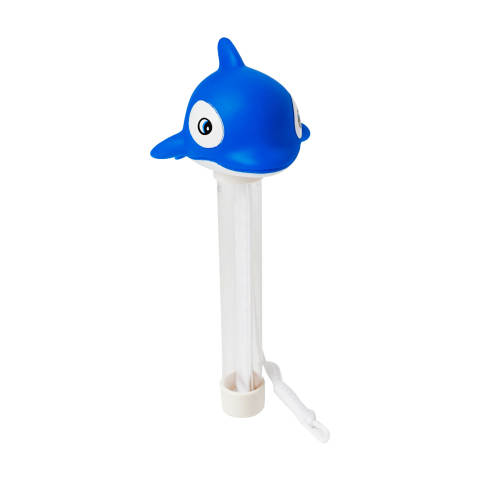 NOW IN STOCK SHIPPING NOW!
Chillers are shipping now lead time is 8 days to get to our warehouse then 2 days to you. We have the best pricing in the industry!

Please read Important Info Below!
Frequently Asked Questions
Is this ice bath chiller going to raise my electricity bill?

No! The power usage is only 600 watts for the standard version.

For example a room temperature of 77°F and water chiller set at 46°F, it would consume about 5 kW (for 8 hours run time). Considering the average kWh cost in the USA, the daily electricity cost for running the Sub Zero Kings Water Chiller for 8 hours is approximately $1.3.
Is the chiller compatible with my Sub Zero Kings Ice Bath or another companies?

The water chiller can easily be used with your current Sub Zero Kings Ice Bath or even any form of other ice baths that is the same model as ours.

Connecting its easy with our instructions.

If you have any questions please email us at: subzerokingsmarketing@gmail.com
How long does it take to get the water down to 45 degrees?

The Sub Zero Kings Water Chiller can cool water to the desired temperature in as little as 4 - 6 hours, depending on the starting temperature, your climate/room temperature and the water volume. If you live in a warmer climate, the chiller might take 7 - 10 hours to cool down the water.
How often I should change the Ice Bath Chiller water filter?

We recommend changing the water filter once every one or two months. Easy instructions are included in the user manual. You can purchase extra filters from us.
How often should I change the water in my Sub Zero Kings ice bath?

The chiller has a built-in filter but you still need to change the water. It totally depends on how often you are taking a cold plunge and if you do wash your feet before the sessions. We also recomend a bromine floater with tablets and a scum floater on top of the water. Once every 4 - 8 weeks or whenever you notice that the water is dirty is fine.
FAQ
Warning

ALWAYS consult your doctor before using an ice bath if you have any health issues!

DO NOT USE if you are: - Under 18 years of age, Pregnant, have history of heart disease or high blood pressure, have diabetes, complications such as neuropathy or retinal damage, you wear a pacemaker, history of frostbite, have an open wound, had recent surgery, epilepsy or any other health concerns or risks.

Using an ice bath can dramatically decreases your body core temperature. The immersion in cold water constricts blood vessels and slows the flow of blood around the body, which combined with health complications, can cause your blood pressure to rise and give you a higher chance of cardiac arrest or stroke.

Side effects

The most noticeable side effect of an ice bath is feeling intense cold, but other side effects of staying in an ice bath for too long are: - hypothermia, frostbite, tachycardia (fast heart beat), arrhythmias (abnormal heart beat), allergic and anaphylactic shock.

Our recommendation

Despite the potential side effects and warnings, using an ice bath correctly actually has many health benefits! We will always recommend you begin by spending no more than a few minutes in the ice bath, and slowly working you way up to the recommended time, never push your body beyond its limits.
How long should you stay in cold water?

Cold water therapy works best with the right combination of time and temperature. For example, if you're in a 10°C water, we recommend staying in for no more than 10mins.

Temp to Time Examples

1°C = 1min Submersion
3°C = 3min's Submersion
5°C = 5min's Submersion
10°C = 10min's Submersion
Health benefits of an ice bath?

Helps boost the immune system.
Improves circulation.
Deeper sleep.
Boost energy levels.
Reduce inflammation.
Improve metabolic function.
Improve mental well-being.
Aids recovery.
Guarantee

We have a risk-free 60-day guarantee that begins only when you receive the product! If you don't have a positive experience for any reason, contact us any time and we will help you out.