How to Become an Influencer in 11 Steps: Your 2023 Guide
Written by Coursera • Updated on
Discover the process of becoming a social media influencer, from understanding the current social media landscape to setting up your personal brand to inspiring an audience.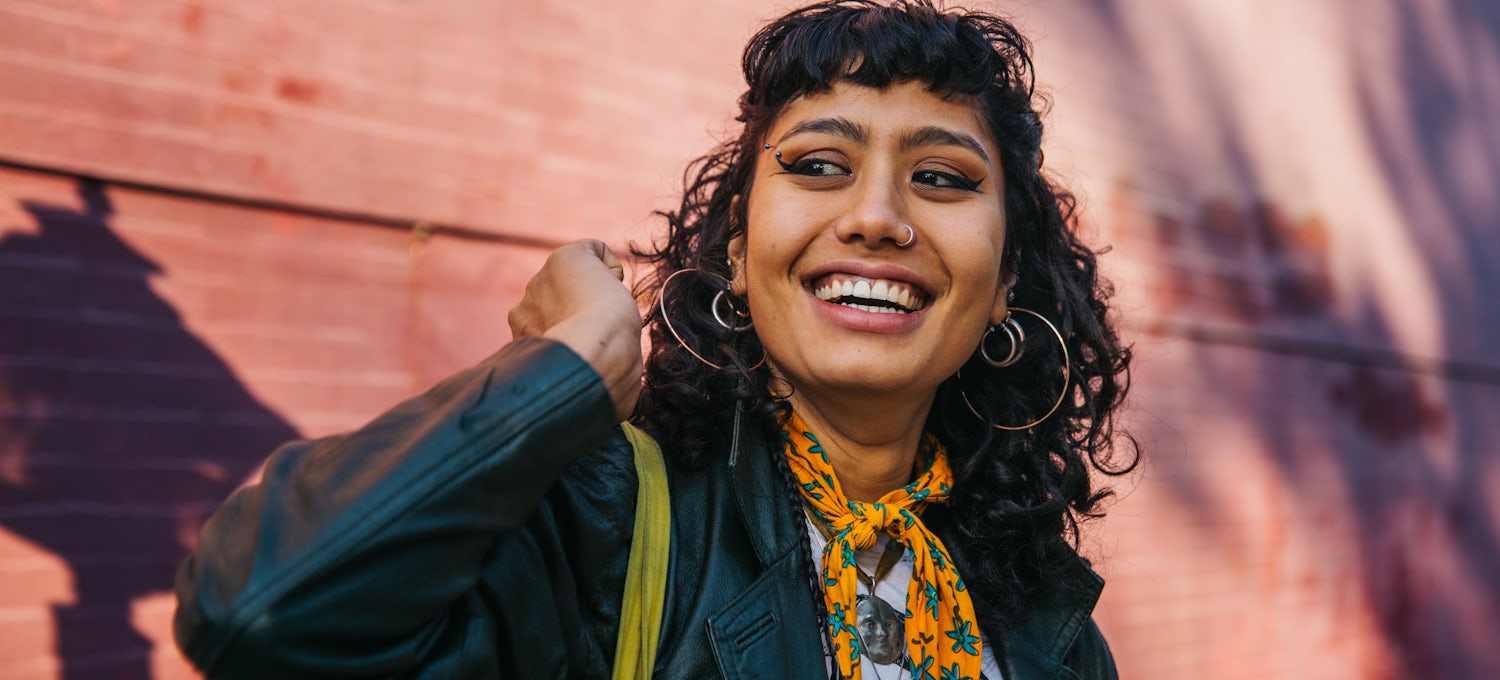 What is an influencer? 
An influencer, also referred to as a social media influencer, is someone who leverages social media channels to influence followers' buying decisions. Successful influencers typically offer value on social media with quality content that shares specialized knowledge, "edu-tainment," or insight into a niche topic. Influencers are also known for their ability to build relationships with an audience to build an engaged and loyal follower base.
The definition of influencer, and what it means to be one, is constantly evolving regarding what types of content influencers share on social networks and how they share it. Influencers can range from TikTok dancers to people who post detailed how-to videos. Even with this variety, there are some consistencies:
Influencers don't have to be celebrities in order to succeed. Launching a career as an influencer is possible without already being a public figure. And even though influencers can attract online audiences into the hundreds of thousands and even millions, they may not consider themselves "celebrities" in offline settings. 
Distinctions like macro, micro, and nano influencer have worked their way into this industry's terminology to indicate the size of an influencer's audience. Macro influencers have 500K to 1 million followers, micro-influencers have 10K to 50K followers, and nano influencers have up to 10K followers. 
Influencers have the potential to drive business growth. The power of being an influencer lies in the kind of marketing that's possible. You can garner the attention from social media users and brands that will pay you to promote their products in influencer marketing campaigns thanks to connections you've built with their target audiences.
Content creator vs. influencer
In your research into becoming an influencer, you may wonder how influencers differ from content creators. In the table below, we've outlined a few similarities and differences so that you can pursue your marketing career path from a state of clarity. 
| Content creators | Influencers |
| --- | --- |
| Leverage their expertise to attract potential customers. | Leverage their large social media followings to promote other brands. |
| May sell products, services, and subscriptions directly to consumers or sell ad space on their content. | May accept compensation in exchange for promoting or endorsing other brands. May also earn commissions through affiliate links on social posts or sell their own products directly to consumers. |
| Create video, audio, photographic, and text-based content. | Create video, audio, photographic, and text-based content. |
| May prioritize website SEO and generating high-quality content like video and audio material. | May prioritize building relationships with an audience and creating unscripted, behind-the-scenes content. |
Influencer marketing: What to know in 2023
As you consider a future as an influencer, it's important to investigate the industry in which you'll operate. Hubspot's 2022 State of Inbound Marketing Trends report reveals that influencer marketing has been the top emerging trend of 2022, with 34 percent of surveyed marketers leveraging this strategy [1]. In terms of the influencer marketing industry's future, Influencer Marketing Hub's 2022 State of Influencer Marketing report projects that by the end of 2022, influencers and the brands they work with will have generated $16.4 billion [2].  
Influencer Marketing Hub also reveals that: 
Of the brands that leverage influencer marketing, 80 percent of them use Instagram. 
As of 2021, brands are now compensating influencers with monetary payments as much as they are free products. 
In 2021, the number of companies offering or specializing in influencer marketing services grew to 18,900 worldwide. 
The top industries that influencer marketing survey respondents represent include Fashion and Beauty (15 percent), Health and Fitness (13 percent), Travel and Lifestyle (12 percent), Gaming (11 percent), Family and Home (6 percent), and "Other" (39 percent).
So what do these trends mean for you?
Influencer marketing is becoming mainstream across industries so that you can garner a follower base for almost any topic.
Your influencer income may depend on the size of your audience, how much engagement you get, and your brand collaboration rates. In 2021, Business Insider reached out to 25 Instagram influencers and found that they can make anywhere from $100 to $1,000 per sponsored Instagram Story, with some influencers generating six-figure salaries from their content [3]. 
As more influencers enter the social media landscape, the industry may become more competitive. Some of the foundational skills you'll need as an influencer include: mastering the latest features of different social media platforms; cultivating authentic relationships with an audience; developing content people love; editing audio and video content; live streaming; conveying your expertise or authority on a particular topic. 
Read more: Influencer Marketing: A Guide to Developing Your Strategy
How to become an influencer in 11 steps
Becoming an influencer can be an exciting endeavor. You have the opportunity to inspire your audience, share your passions, and generate income. Follow the steps to make your influencer journey a rewarding and successful one: 
1. Complete basic business tasks.
An important first step in starting your influencer brand is to approach it like you would a business. By adopting business approaches, you can systematically attract your target audience and generate income. 
Here are some basic tasks to complete: 
Articulate your influencer goals, such as building a following around your passions, working with specific brands you admire, and generating income. 
Write a summary of the kind of influencer brand you want to create, including the topics you want to post about, the aspects of yourself you want to share, and your methods for generating income (affiliate links, sponsored social media posts, etc).  
Find a payment solution that makes it easy to send invoices and receive payments from brands. 
2. Identify your niche.
A niche is a highly specific market segment of consumers that an influencer can market to online. Your niche can be based on a category of content that you'd share on social media as well as the demographics (age, location, income, etc.) and psychographics (values, beliefs, interests, etc.) of your target audience.  
To gain clarity on your niche, reflect on your passions, the content you most enjoy consuming and that you'd like to create yourself, the successful influencers you already follow, the kinds of social media users that follow these influencers, the social media channels they use, and the kinds of products you love to use and would like to promote to others.
You may find it useful to research industries, content categories, and hashtags on different social media platforms for inspiration. For example, Instagram's Explore page may suggest content categories to you, like "indoor gardening," "animal photography," and "college sports" that you could narrow down or tweak to reflect your unique angle. 
Read more: What Is a Niche Market? And How To Reach One
3. Get to know your audience.
Once you've identified your niche, conduct market research to understand your audience. That way, you can develop a lasting connection with your audience and post valuable content that satisfies their interests and goals. Click around on social media to find out: 
The content your audience responds to the most

The type of comments your audience makes on other social media influencers' content

The questions and challenges they face
4. Create your influencer brand.
Think of your influencer brand like you would a personal brand, a coherent presentation of your personality, values and passions, and authority on a specific topic that you can use to explore your business potential. Take some time to get clear on the impression you want to leave on an online audience and what you want to become known for. You may choose to create an aesthetic for your influencer brand, complete with colors, fonts, and even a brand voice. 
Read more: What Is a Brand Strategy? And How to Create One
5. Explore your content strategy. 
A large part of an influencer brand is the content you share on social media channels. Make a list of individual pieces of content that explore different facets of your category.  
You may find it useful to set up a content creation calendar that determines the frequency and structure of your posts. For example, Monday posts could offer a glimpse at your morning routine, Wednesdays could be reserved for "Ask me anything" live-streaming, and Friday posts could offer educational tutorials. 
Sign Up right below where it says affiliates and influencers form!